So what do pajamas, bleach and a bible study all have in common?
Not much except they all took place on the same day right in our house. Let us explain…
Kym and Brenda (a high capacity volunteer this last year), started a young ladies bible study at our home.
Bible study… CHECK!
The girls put together the name, rules and community outreach. Pretty cool.
The girls wanted to do a "brunch" and come in their PJ's. CHECK!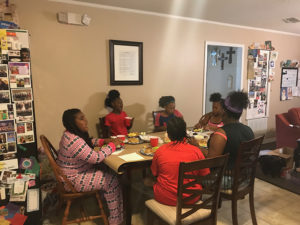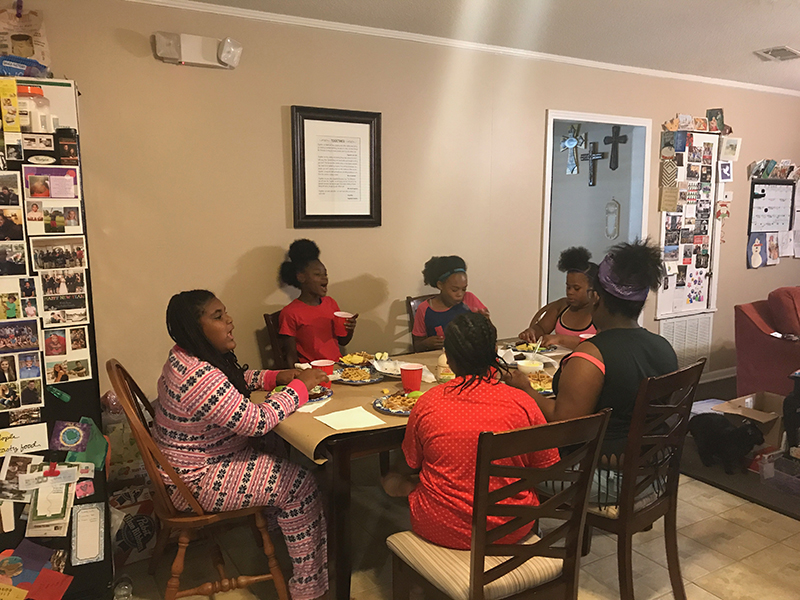 So what does bleach have to do with this? We thought you would be curious….
The girls went to wash their hands. A few of them put soap on their hands and then grabbed the bleach spray bottle and sprayed their hands with bleach.
Kym saw what they were doing and blurted out, "what are you doing?"
One of the girls replied, "washing our hands" as if it is normal to put bleach on your hands when you wash them.
Kym said, "you don't wash your hands with bleach."
One of the girls replied, "Yes we do. Sometimes we will take showers with it because the water is brown and dirty."
Now, this all being said, we have not had brown water in quite some time. Most of these kids live across town so maybe it is different for them. Either way, could you imagine taking a shower using bleach?
Needless to say, Kym and Brenda are instructing the girls on not using bleach.
When we hear stories like this our minds normally think about remote places in Africa, Asia or otherwise. Truth is in the richest country in the world we still have simple needs such as water and food. Basic necessities for survival.
Kym and Brenda are doing such a great job with these young ladies! These girls are engaged and it is cool to watch as they discover how God has created them, made them and loved them so much that He sent Jesus!
Please be praying for them as they continue to meet!