LaTonya was born and raised in Mound Bayou, MS. Actually, LaTonya is the daughter of Loise!
Currently, she is raising her 2 children, Tyler and Tamia in Mound Bayou. Tamia is one of our 5th-grade superstars.
LaTonya works as a substitute teacher for the North Bolivar Consolidated School District as well as the Cleveland School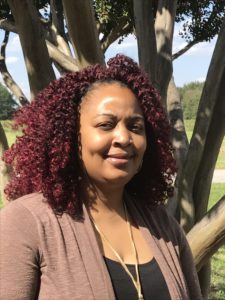 District.
When talking with LaTonya, I asked her about mentoring, kids and life and her is a bit of what she said.
Tell me about something that you consider to be a significant accomplishment in your life:
"Mentoring kids has been a passion of mine. Mentoring extends in and out of the classroom and has much more to do with life. I get to extend my love of God, skills, and knowledge to kids who need it more than ever."
Why are you a part of RE>Direct?
"Pretty simple. I love working with kids who want to be helped. When you have kids that are willing to work hard, you can provide them proper direction and really change a life. That to me is largely what we get to do every day and to this day, I am so happy Y'all gave me a chance to be part of doing just that!"
Tell us a success story or two that you have seen and been a part of:
"Let me tell you about Robert and Nykerria. Every week when they have spelling and vocabulary words, I quiz them on Monday. They'll miss one or two words. I encourage them to go home and study those because we are going to do another test the next day. Their response is always the same, 'nooooooo…. go over it one more time with me please.'
I will do exactly that and you know what happens? They got it and this is the story of so many of our students. We unlock the minds and the capacity that God has given them. Once the key is turned, there is no turning back for them."
We are so grateful for LaTonya and all that she contributes to our program. Her love for Jesus resonates in her interactions with our students. We are really lucky to have her on our team!