C2k Ministries Inc. making a difference in the lives of kids
We do our best to communicate what is happening with our program; specifically our students.
Our students are doing great and it is solely due to our Mentor Specialists, Joyce, Edna, Sandra, LaTonya, and Linda.
They are rockstars and the impact that they are making is creating ripples in our community!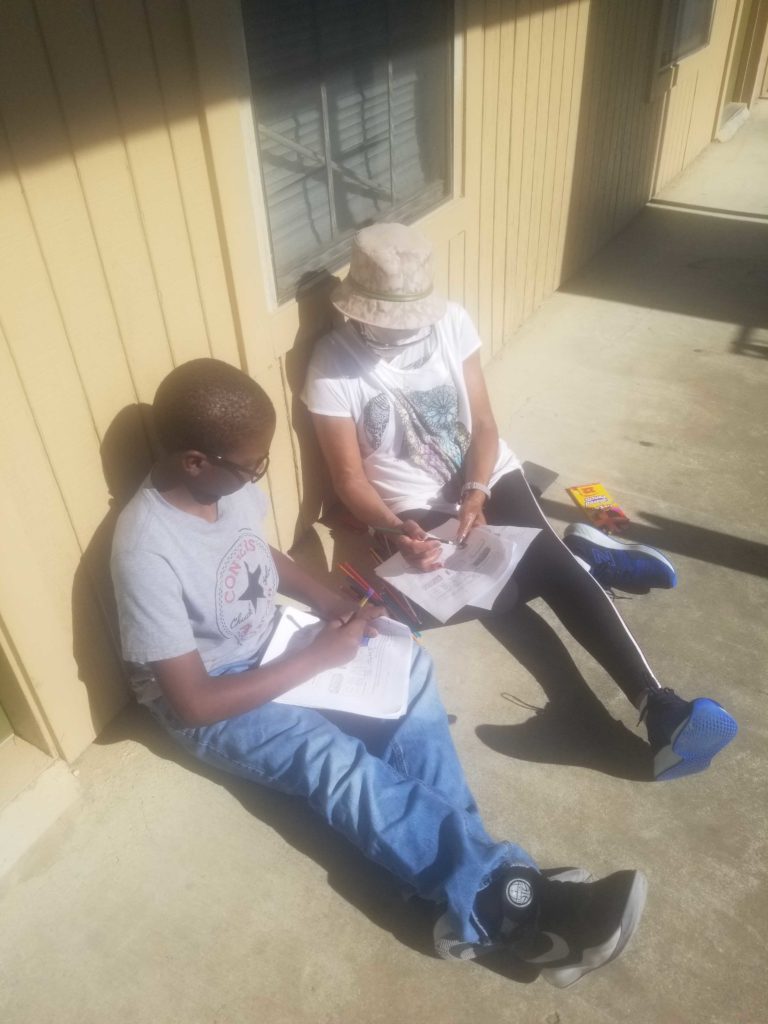 All of our Mentor Specialists are out seeing our students on a regular basis, at least 2-3 times a week. Sometimes they just check in. Sometimes they are going to do work. Either way there is a sense of accountability and genuine love and care that is really going above and beyond.
Then this happened…
Enda went to see Kingston and well, hear it from in her words:
"I went to Kingston's house on Thursday and saw Kingston and his cousins outside playing. This brought back for me kids just outside playing and not worrying about a virus we're facing. They were playing with the dog and Kingston said, "Ms. Bland, I did not see you," and introduced his cousins. Even though, the question will always be asked about homework; these children just enjoy someone coming to their house to visit. Kingston's adult cousin asked, "You are here to see Kingston and the answer was yes." And his reply was, "That's great." Kingston is completing his homework. Kingston prayed before I left, please listen."
Audio is a bit hard to hear so please be patient.
Erica, the grandmother of Zhy'Keria (first grader) said this while on the phone with me (Phil),
"Y'all are such a blessing to us and the community. You are so committed to students. This is just great!"
In the midst of this crisis, God continues to use people to accomplish good and this is just another example.
So proud of our team!