Thank You For Making This Possible
Thanks so much for giving. Without financial support we can't continue this fight against intergenerational poverty. YOU make all of this happen. Thanks for your generosity!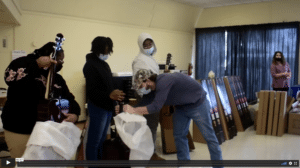 We are really excited to tell you about a project that we are involved with. The GRAMMY Museum Mississippi, is working with C2k Ministries through
Read More »
Because Every Student Matters
We find that many kids today struggle academically and socially. Our organization provides tools and resources to help them overcome challenges giving them a chance to be successful in life. Jesus was clear that children were important and because Jesus believed that, we believe that.
Watch the short video that will help create perspective.